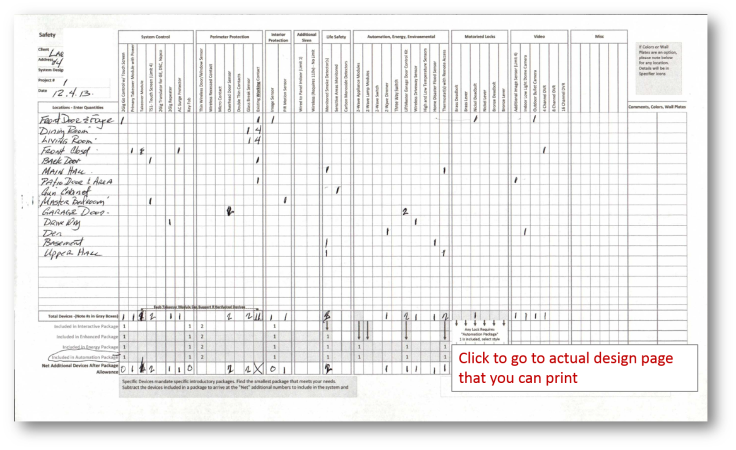 The Design Sheet is used where technology is not the best choice. In the selling process, it is best to work with the client to decide what should go where without an initial price discussion. This requires walking around the home with the owner(s) and involving them in an active discussion. For that discussion, a clip board and prepared forms are the best tools.

Laptops and tablets are too impersonal and clumsy to use during a process when eye contact and communication are critical. These sheets are custom designed to reflect your offerings and packages so all you have to do is jot down the room names and enter quantities. Those quantities are totaled at the bottom and immediately identify the best package and the additions.

So far, there is no pricing. The next step is to assign pricing and involve the prospect while you create the "price quote" (not a proposal). Click on the image below to view an actual sheet.