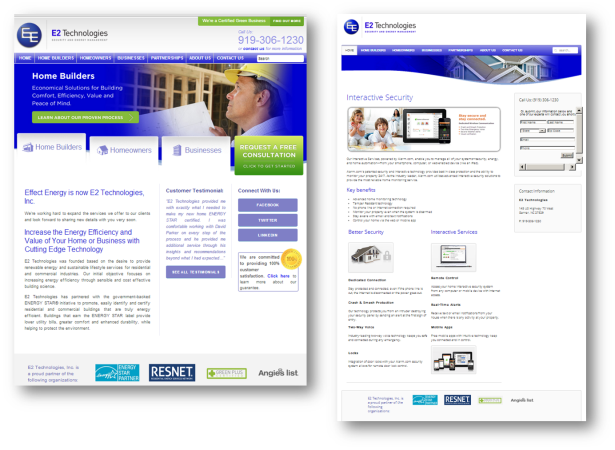 Landing Pages are specialized destination pages linked to specific marketing campaigns.

As more small dealers can no longer support a staff that includes phone answering, prospects are more reliant on websites as a destination and resource for their questions.

Most websites are only "electronic brochures" and are rarely updated. The need to cover so many services and tell so many stories creates an overwhelming array of non specific information that frustrates a visitor searching for specific information based on a marketing effort or referral.

Landing pages are simple, often single pages, that are created regularly as they are synchronized with specific marketing goals. They are the first pages viewed when a visitor types in a specific url included in a mailer, brochure, search, or digital communication. Their content is very specific.

Landing pages share the same visual look and feel as the corporate website to establish consistency.

Above is a screen demonstrating a landing page on the right that promotes connected home offerings and the corporate page on the left that promotes the core business of energy rating services and remedial contracting.

Dealers involved in the marketing co-op are entitled to as many landing pages as needed as they are matched to the marketing campaigns being deployed by the co-op.